So of course as soon as I show up I check my camera and the batteries are completely dead... grrrr. Thank goodness for my friend Miranda who snapped pics throughout the afternoon.
Today I was grateful for all the family and friends (esp. my wonderful MIL and GMIL and SIL who made it all happen! How did I ever luck out with such great in laws!! :D) who came and hung out and showed their love and support. Secondly I was so grateful that it was only 80 degrees instead of 180 degrees! We really lucked out, the heat wave ended as of yesterday! So here are just a few shots of the afternoon, most especially for you grandma B :)
Cute little sign in sheet, now Alana needs to arrive so we can add her picture in!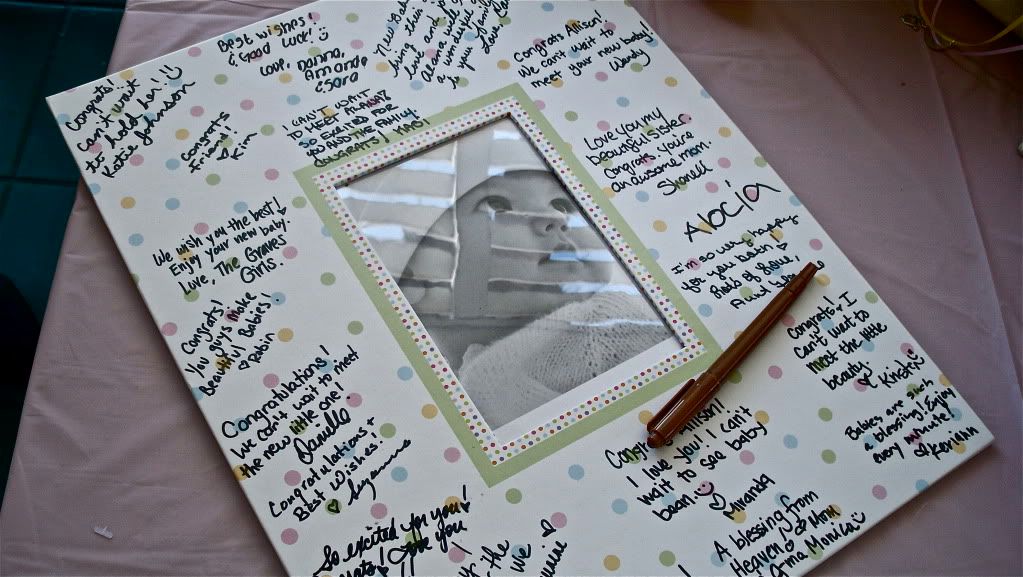 My adorable 6 month old niece Savannah who steals my heart every time I see her... I will be so sad when she has to move up to Washington at the end of the year! :(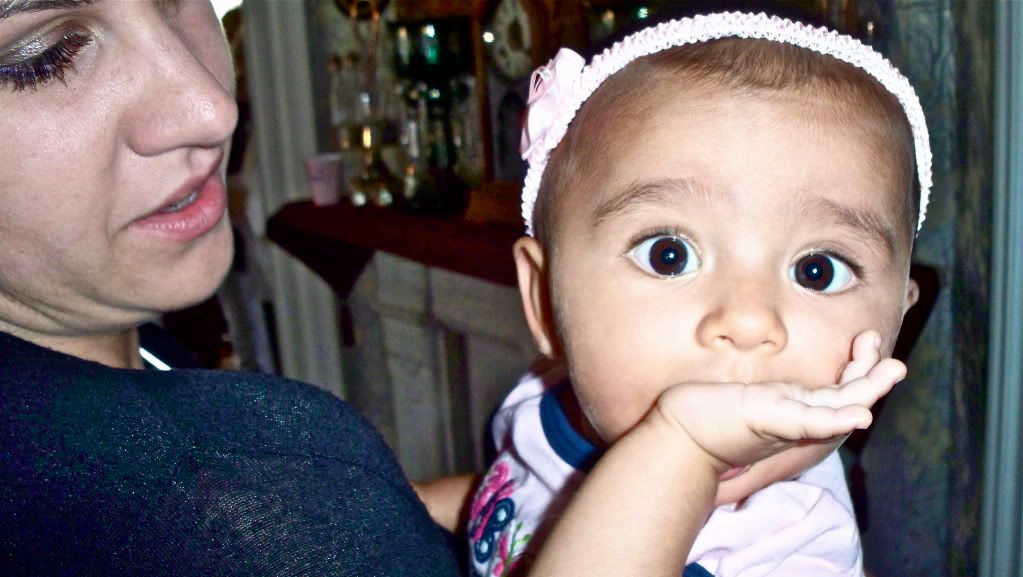 Yummy ribbon sandwiches
My FAV water punch... seriously the best. You can find how to make it on my recipe blog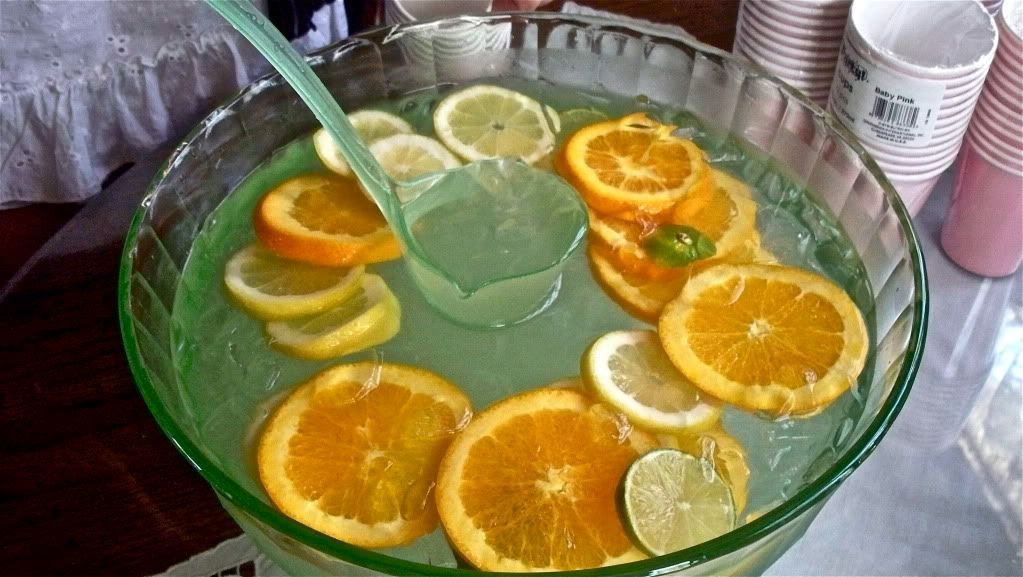 Chowin down... eeek check out mama's roots. I think I need to make a hair appt ASAP haha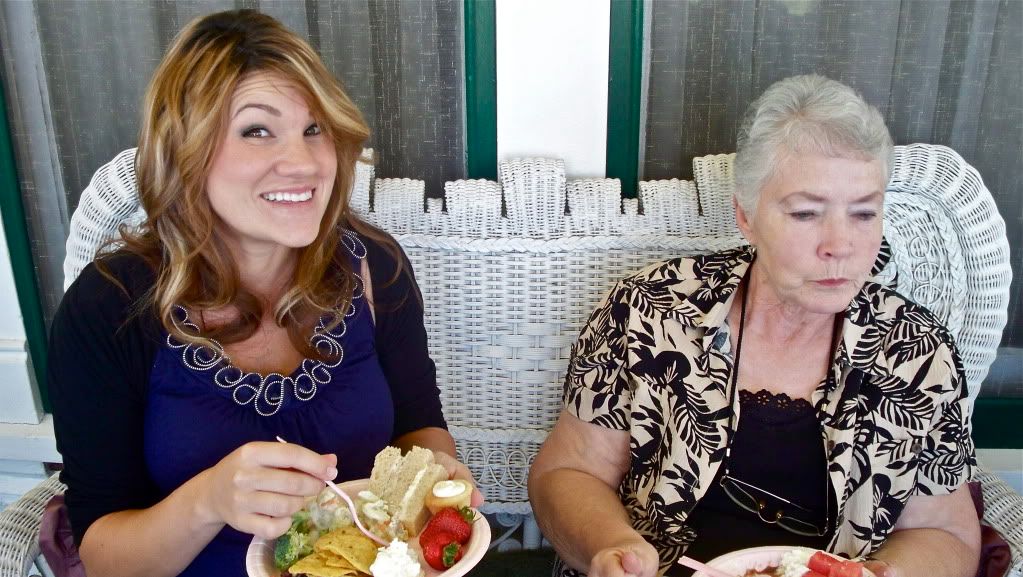 Some of the guests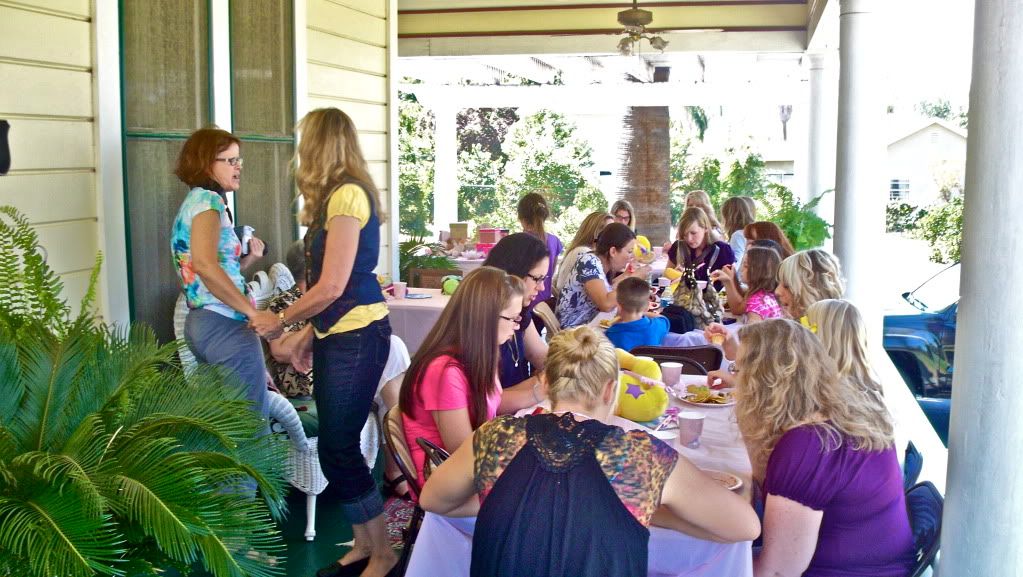 The cheesecake... can we say chocolate almond crusted with fresh raspberry puree? I swear that serving dish was bare in two minutes flat. It was fun to make too!

The cupcakes that were slooooowly melting... lol you can see the vanilla bean specks in them they were yummy!
My momma and sisters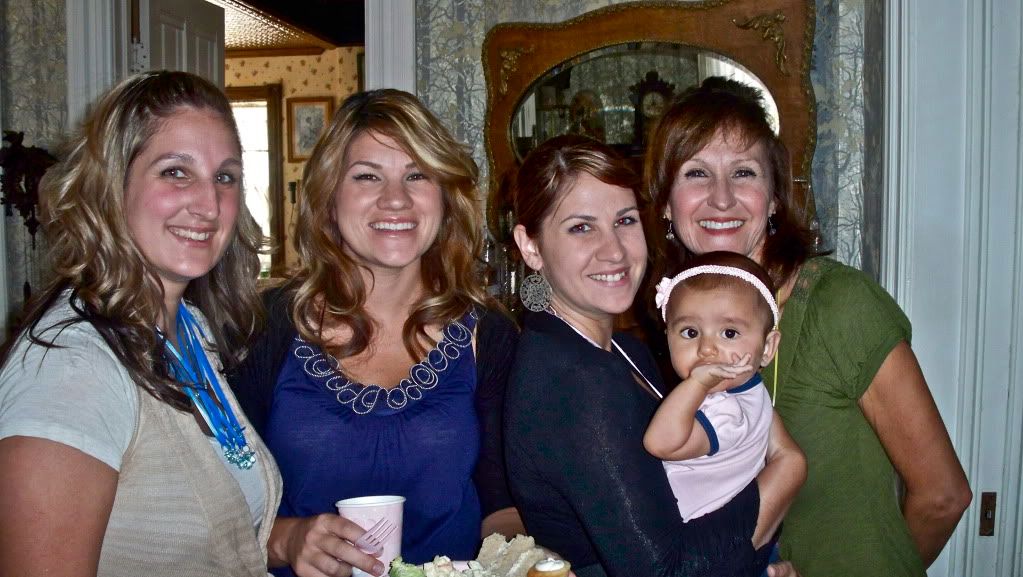 My super friend Miranda who helped me out SO much today :)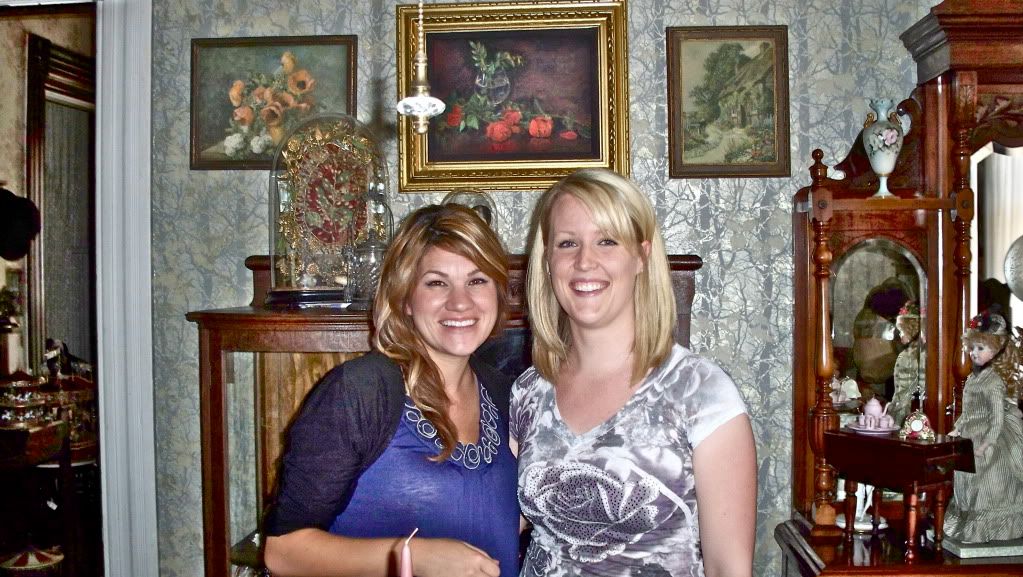 Food shot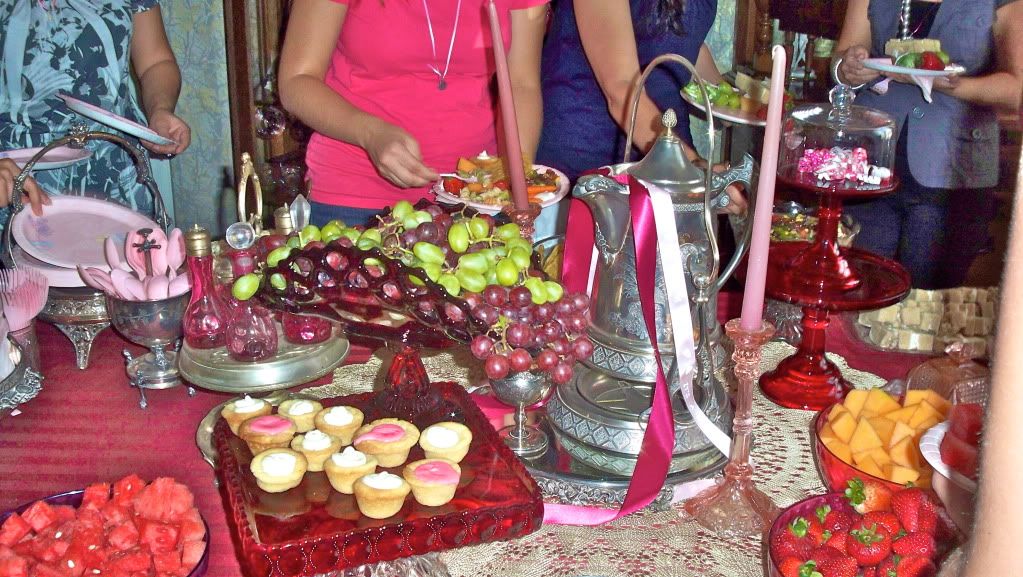 Nice! Can't complain when she only wants her fruit and veggies!!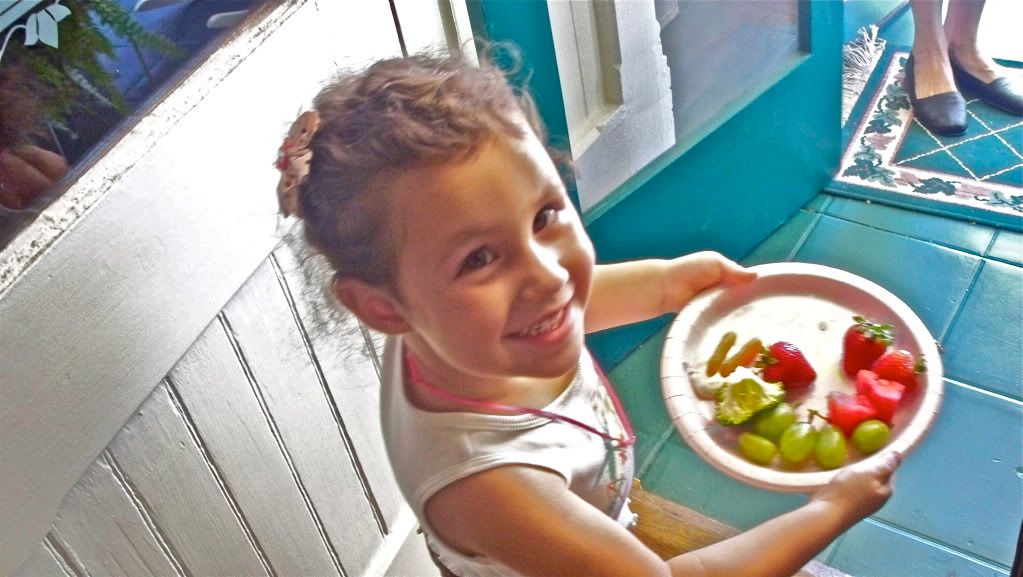 Some decor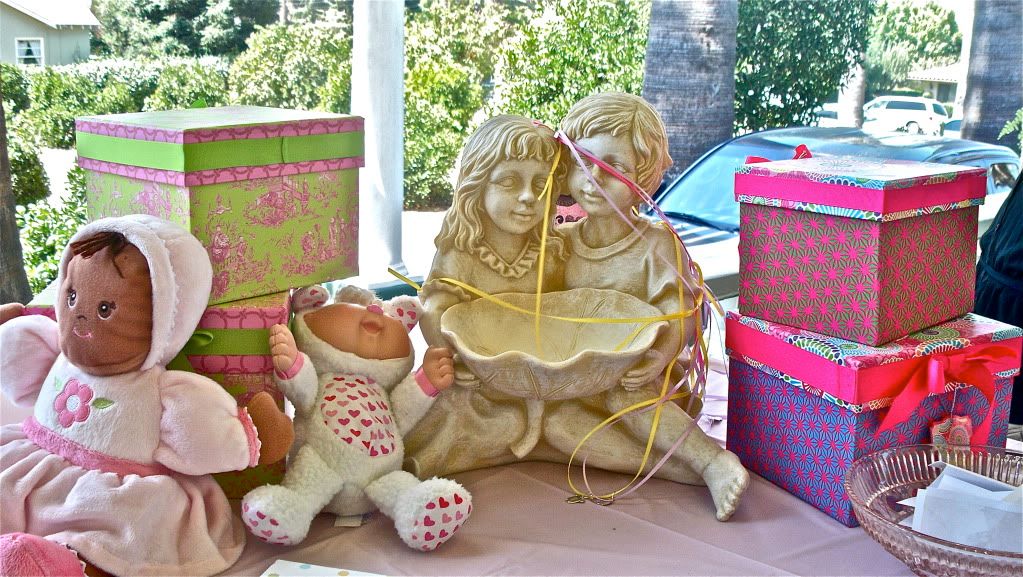 The stash!
Now I am ready to set up shop for this baby, it won't be too long now. I got some GREAT gifts and now I know what she still needs so hopefully I can get my butt into gear so we are ready for her. Besides when is this whole nesting thing supposed to start?? I am still too tired and lack energy to get the simplest of tasks done. Oh well I guess that is what Bryce is good for huh? :)